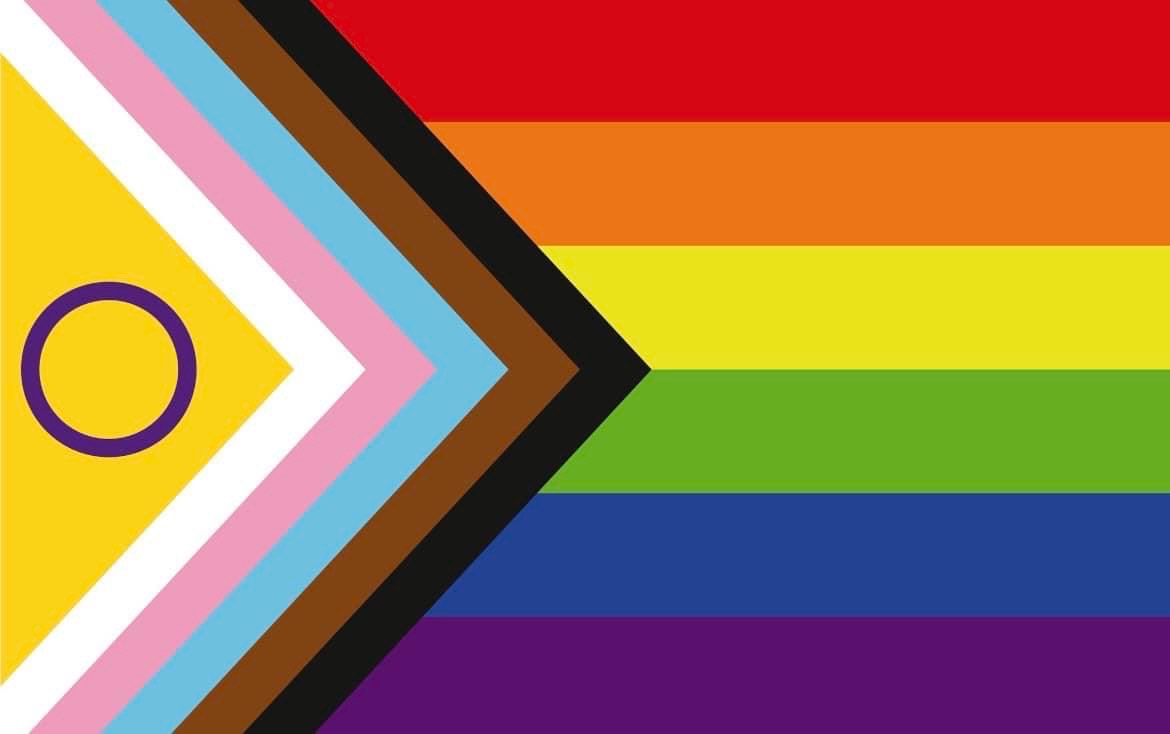 Counselling & Psychotherapy in Walton on Thames serving Weybridge, Hampton Court, Hersham, Esher, Sunbury-on-Thames, Molesey and Shepperton
Some of the questions I often get asked when people find out I'm a counsellor are: 'So what type of counselling do you do?' 'What types of issues or areas of concern do you work with?' 'Do you work with couples, young people, adults?' 'Where are you based?'

In answer to these...I am an Integrative Counsellor / Psychotherapist, which means how I work depends on the person or people in front of me...I shape how I work to best fit your understanding of yourself, relationships and the world rather than applying a singular approach to everybody who enters my therapy room. I work on an open-ended basis or for an agreed time period. How well we can work together will be determined by the extent to which we are able to establish a shared understanding of your circumstances and the meaning of those circumstances to you.

I have listed a number of areas that I work with further down this page, however do feel free to contact me about issues not listed here as my experience over 20 years in practice is wide ranging.

Most of my counselling and psychotherapy work is with adults within the 20-65 age range, however I do also work with couples, older adults and young adults aged 16+.

I practice as a psychotherapist and counsellor in Walton on Thames, easily accessible to residents of Molesey, Weybridge, Shepperton, Sunbury-On-Thames, Hampton Court, Hersham and Esher..

As mentioned above, I am experienced at counselling people presenting with a range of issues including but not limited to:


Abuse (physical, mental & sexual)
Addictions, dependency, alcohol & drug use
Anxiety
ASD, Autism, Asperger syndrome
Bereavement & loss
Couple counselling
Depression
Relationships
Self harm
Spirituality
Trauma
Work & exam stress



Don't worry if you're not sure how to express your reasons for attending counselling or what you hope counselling might help with, we can always look at this together. Please feel free to contact me if you'd like to discuss your particular circumstances. Above all, we need to establish whether we, and especially you, feel that we can have a good working relationship; the starting point from which we can look together at addressing whatever concerns you wish to bring to counselling. In some cases I can offer a one off free half hour consultation for this purpose.

Areas of special interest
Addictions & Dependency

Are you dependent on drugs, alcohol, nicotine, sex, eating, shopping, gambling?
These can all be 'enjoyed'....but when do we stop enjoying them? When does the fun stop and the cost of addiction or depedency take over?

To be honest this tipping point is different for everyone. It doesn't help to compare one's own reliance on a substance or behaviour to that of someone else. What matters is how dependence on that behaviour or substance is affecting you, your health, your relationships, your well-being and ability to function in the world.

Addiction of any sort can devastate the life of the person who is addicted and the lives of those around them too, be they a spouse, child, parent, sibling, business partner...

Addiction respects no boundaries, it doesn't care how much money you earn, what your cultural background is or what gender you are. Addiction can touch the life of anyone.

If you want to explore the impact of your own dependency or the way someone else's addiction is impacting on you, counselling can help.

Committing yourself to attending counselling can be a way of:
Holding yourself to account for your choices and decision making;
Understanding and accepting yourself;
Gaining insight and motivation to make changes.


ASD, Autism, Asperger syndrome

Have you been diagnosed with an ASD? Are you waiting for a diagnosis? Has someone close to you been diagnosed?
As more people are looking for and receiving an ASD (Autism Spectrum Disorder / Condition) diagnosis in adulthood, those with a diagnosis or waiting for one may find themselves searching for psychological support.

I am listed in the services directory on the NAS (National Autistic Society) website. This recognises both my professional status and my experience and training in autism.

As an autistic person you will have many strengths and qualities that can be greatly appreciated and you may also feel misunderstood in many settings, perhaps including within your own family, at college, at work.... This can be exhausting, draining and overwhelming.

Over time, your familiarity with me, the venue we meet in, and the regularity of our appointment time will mean that your counselling appointment with me can become a safe space for you to talk about what is causing you stress or overwhelming you. Together we can work to identify ways to reduce the stress you experience and enhance your life.


Bereavement & Loss

Have you lost someone or something significant in your life?
Loss can be hard, really hard, whether it is because of a break up, divorce, bereavement, job or something else.

There are no set rules for how to mourn such a loss, although many people I see for counselling often feel like they are doing this 'wrong'.

Do you feel like you are:
Crying too much?
Not crying enough?
Moving on with your life too fast or not appearing to move on at all?
Wanting to remember or talk about who or what you've lost often?
Avoiding people, places and things that remind you of losing that significant person or thing?

What's right for one person is not necessarily for another. Using bereavement as an example of loss, even within the same family a bereavement can be experienced and processed very differently by one family member to another.

It may be true for some that there is significance in the first 'anniversaries' that are experienced after a bereavement or loss of relationship with someone, but there are no hard and fast rules that make any of us 'get over' losing someone or something within a certain time frame.

Mourning a loss takes the time and space that each person needs it to. Counselling can support you in your own process of grieving and coming to terms with whatever loss you have experienced
Vicki Routh, BACP Registered Counsellor / Psychotherapist (MBACP Accred)
As a Counsellor providing a psychotherapy and counselling service within Walton on Thames which also serves the surrounding areas such as Weybridge and Molesley, I am pleased to be celebrating 19 years in postqualifying practice as a counsellor and psychotherapist which includes 10 years in the voluntary / charitable sector working with people affected by their own or someone else's drug or alcohol use. In my experience common reasons for people attending counselling or psychotherapy include abuse, anxiety, addiction, bereavement, depression, relationships, self harm, stress and trauma.

I am a BACP registered and accredited counsellor / psychotherapist . I hold a postgraduate diploma in Integrative counselling (2003) and have been accredited with BACP since 2004 . For those with healthcare insurance, I am a recognised healthcare provider with AVIVA, AXA Health, BUPA, Healix and Vitality Health.

In addition I am an experienced and qualified supervisor of counsellors (2008), I have supervised counsellors and other practitioners working in settings such as schools, universities, prisons, private practice, domestic violence projects, addiction (drug and alcohol) services.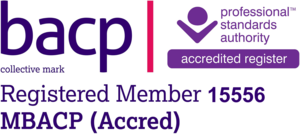 How I work
I am a counsellor using an Integrative approach which means that rather than holding to a 'one size fits all model', I draw on a number of theories in my work including Person-Centred Practice, Transactional Analysis, Psychodynamic Theory and Cognitive Behavioural Therapy. The main premise underpinning my Integrative approach to counselling is that we are all unique and in so being we understand, or make meaning of our lives, relationships and the world in a way that is unique to us.

My job as a counsellor and psychotherapist is to suspend my own assumptions and to step into your way of understanding yourself and yourself in relationship to others and the world you live in. The more I am able to understand from your perspective, the greater progress that can be made in addressing whatever concerns you bring to counselling. Sometimes, it is just the real understanding of another person that is a positive outcome in therapy, other times it is the action or adjustments that comes from gaining insight and understanding of how one is making sense of things.

When we first meet it will be important to establish whether we both feel we are able to work together to achieve the outcomes you would like from attending counselling. We will use our first session to explore this together by talking about what has prompted you to seek out a psychotherapy service, what you hope counselling will help you with and in what ways the psychotherapy service I offer meets these expectations.

Hear what some former clients say:


"Looking back on who I was 7 years ago is a scary sight, I wouldn't be who I am today without your guidance. Thank you for getting me through rock bottom...for being the most constant and greatest support for so many years... for teaching me to be happy and love myself. I will continue to walk through life taking steps towards the right dircetion with your voice in my head. And if I get lost, I know where to find you." AT, July 2020
"I want to say thank you for helping me grow so much. You have helped me understand so much about myself, handle and process the knocks, and steel myself to take advantage of all the opportunities to build myself a happier life. I am a very different person to the sobbing woman who walked into your office!..." KS, March, 2020
"I was a bit apprehensive to start counselling sessions as I didn't really know a lot about them and deep down I didn't think that just by 'talking to someone' my situation would get any better. What I did know is that I needed help and having that safe space every week where I could just offload and talk or rather cry to Vicki without judgement was just what I needed. Vicki is very warm and welcoming and she knows exactly when to listen when to start a conversation and when to give you a push to think about your situation from a different perspective..." NM, February 2018
Location
My counselling practice in Walton on Thames is a great location from which to provide a psychotherapy and counselling service to Weybridge, and Molesey residents as well as being within easy reach of Hampton Court, Hersham, Shepperton, Sunbury on Thames and Esher.